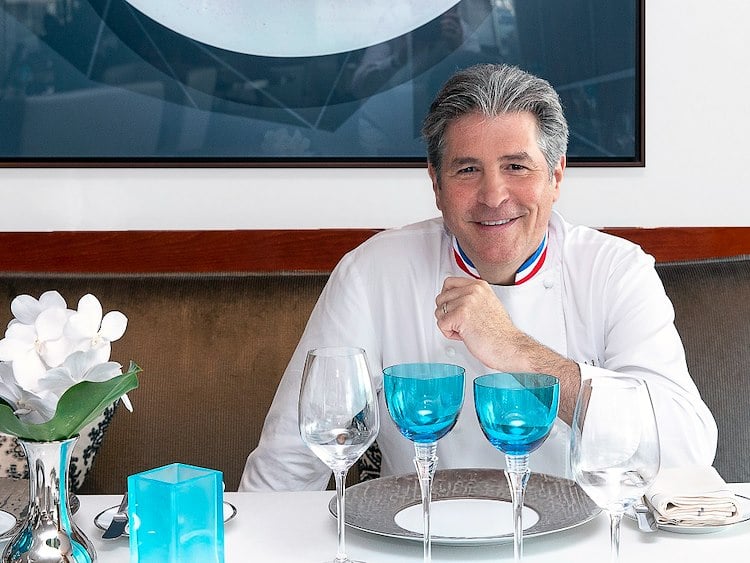 Meilleur Ouvrier de France & Bocuse d'Or 1991.
Originally from Moselle, Michel Roth is one of the most rewarded chefs in France. Formed around the great Alsatian tables, he quickly acquired a great experience of haute cuisine. He worked with Guy Legay at Ledoyen in Paris and then at the illustrious Ritz Palace in Place Vendôme during 19 years to finally become Executive Chef of the restaurant L'Espadon.
In 1999, he embarked on a new adventure at the restaurant René Lasserre as Executive Chef before coming back two years later to the Parisian Palace to take the Direction of the Ritz's kitchens. A short time afterwards, he was awarded with two Michelin stars.
In September 2012, he joined the Hotel President Wilson, a Luxury Hotel in Geneva, as Executive Chef and takes over the kitchens of the Bayview restaurant, which will be awarded its first Michelin star only one year later, as well as a grade of 17 / 20 at Gault & Millau, then 18/20 in 2016. He confides "the hotel immediately seduced me, and I like the family side in the work. I wanted to put my signature here and work with a young and passionate team".